New Adventure in Vradark's World and Red Raid Final Part
Epsilon
Good day of the day!
Today we have not one but three pieces of good news.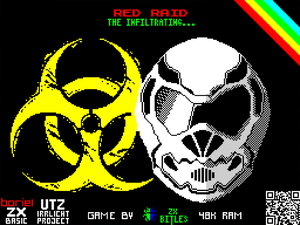 The latest part of the Red Raid trilogy has been published on the site, it's called "Red Raid: Infiltrating…". In this part, we, as Redrick and the alien inside him, go to Mars to take over the local base. That's what the alien wants, but not Redrick himself. So the fight on both sides of the tape (and the game comes in two parts this time, too) will be fierce. You'll have to rack your brains, and shoot too. How will it all end? You'll find out only after completing both parts.
Note that "Red Raid: Infiltrating…" won the Game Of The Year 2021 competition in the "Best BASIC Game" category, so what other arguments do you need?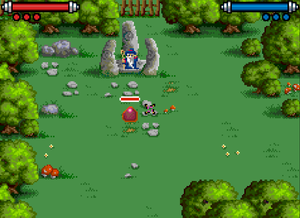 Meanwhile the famous Sanchez Crew, who already made several cool games for classic ZX Spectrum and ZX Spectrum Next, started working on the sequel to Vradark's Sphere, called Vradark's Revenge. Unlike the first game, which was a turn-based Rogue-like RPG (or "Rogalike"), the new game will be much more dynamic. The gameplay will be focused on the battle of our wizard hero with hordes of creatures, which created the evil mage Vradark. The game has a lot of colorful locations, full-scrolling, the ability to pick up drops and level up equipment and weapons. There are already some music sketches and even a test gameplay video. The game will be released exclusively on ZX Spectrum Next, so just imagine what a beauty awaits us!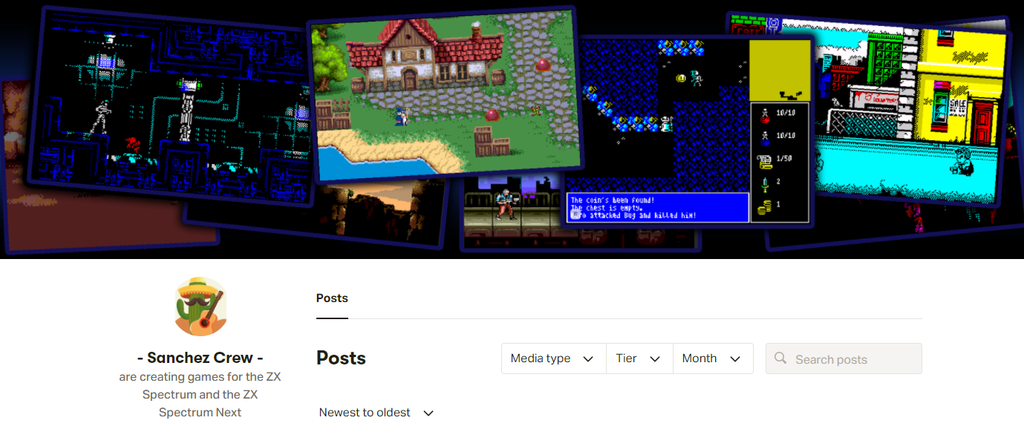 And here's another important thing: the guys are really asking to support the development on their Patreon page, since it takes an enormous amount of resources and they don't want to drag out the work for three years (like it was with Delta's Shadow). In return, they're offering participation in development, free copies of the game, and other stuff.
And yes, the game page is already set up and will be updated regularly, so stay tuned.
That's all for now, thanks for your attention!